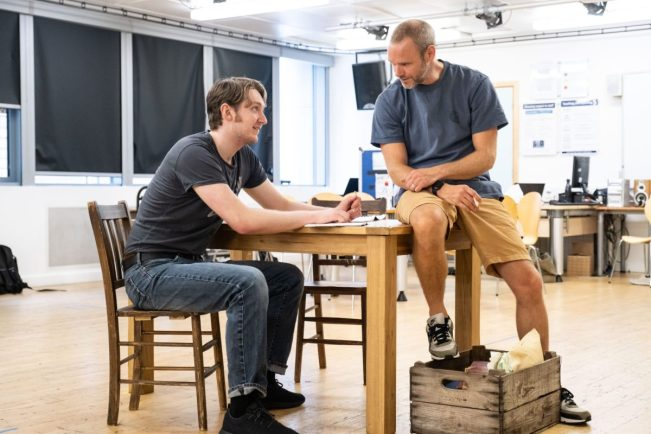 PRODUCER Bill Kenwright never fails to impress with his perception of what will put bums on seats outside of the tried and tested fare that is regurgitated year upon year.
This goes right back to when ex-Corrie actor Kenwright took a play by Willy Russell that was sinking into oblivion and turned it into a musical, then toured it for a couple of years and finally brought it back to the West End in triumph – the show was of course 'Blood Brothers' which, ironically, is now also one of the annual regurgitations.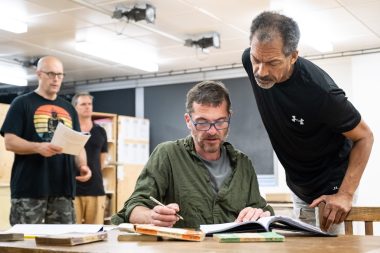 Since Blood Brothers his catalogue has become exhaustive and mostly successful. It is somewhat brazenly formulative in that they are mostly famous films that he dares to transpose for the stage.
In fairness, comedians and writers Owen O'Neil and Dave Johns had the original idea to adapt Stephen King's short novel 'The Shawshank Redemption' for the Edinburgh stage back in 2009 and now Kenwright has breathed fresh life into it with a brand new touring version.
Like so many other folk, I loved the gutsy 'Shawshank' film and was wowed by the masterful Morgan Freeman as 'Red'. How does it stand up on stage? Well like everyone else at press night at Malvern, I hung onto every word, gasped a lot, had wet eyes of both sadness and joy and the two-hour journey flashed by.
Ben Onwukwe makes a fine job of Red or in full Ellis 'Red' Redding. In the Shawshank prison Red is both a lifer and a marketer (he is also our narrator) – if you want something and can pay for it, Red can get it. He's been turned down for parole so many times that he's made his mind up he'll never be released. Onwukwe gives him warmth and depth, building all the time till we care about him passionately.
He fills Freeman's big boots like they were made for him.
Joe Absolom is equally charismatic as Andy Dufresne, a lawyer serving two life sentences for the murder of his wife and her golf professional lover. A crime of which he is innocent but has no way of proving it.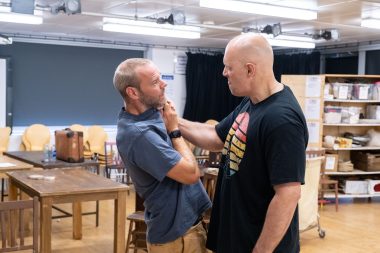 The system in Shawshank is corrupt from the top down. From a warden misappropriating funds to brutal guards who are as equally culpable as the prisoners they watch over – the only difference is they get to wear the uniforms.
Warden Stammas has the whiff of evil about him – he is a bigot, a liar and a bully, Mark Heenehan gives him the full nine yards in displaying his abuse of power. Heenehan's Stammas oozes corruption personified in his restrained camouflage of suit and tie – with a bible for a prop.
Coulter Dittman has us eating out of his hands as simple but lovable bad boy Tommy Williams.
David Esbjornson directs with a deft hand, skillfully moving the action over 20 years. We get to know everyone and watch them change. Lest we forget Esbjornson finds ways of reminding us from time to time that though the cons may be nice, they all (except Andy) did very bad things.
The clue is in the title 'Redemption'. We are told the purpose of prison is not to punish but to change so that you can return to your place in normal society. However, just surviving day-to-day takes priority over redemption at Shawshank.
Gary Mccann has designed a highly convincing set, complete with huge high walls and gun terraces but with the stifling intimacy of individual cells and dark spaces where even darker things happen.
There are no weak links and the all-male company of 12 are unmiked and yet give the best vocal projection I've heard in a long while.
The show received a well earned standing ovation and I left thinking this is another Kenwright show that's destined to run marathons.
The Shawshank Redemption runs until Saturday, September 24, at Malvern Theatres. Click here for times, tickets and more information.
*****
Review by Euan Rose
Euan Rose Reviews